Click here to purchase a WizKey license key.


Once you have your license key, start WizKey. Double click on the WizKey icon in the tray to display the WizKey configuration screen. Enter in your code in the "License Key" edit box on the right side of the form.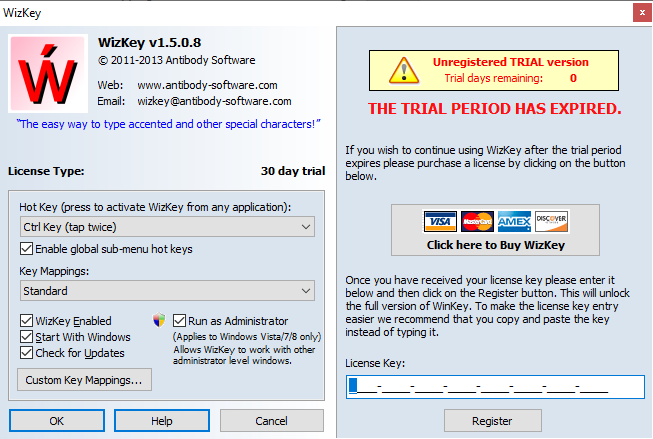 If the code cannot be validated, check that your firewall, antivirus or other security software isn't blocking WizKey from connecting to the Internet. WizKey must be able to connect to our server at "antibody-software.com" to retrieve licensing data linked to your license key.